Pasar
Considering Monday is my "free day" of the week, the roommate and I took a trip to the local traditional market. Oh, the looks I got whenever I snapped a photo -- but it was well worth it. Doesn't everything look delicious? My mouth watered upon first glance of those peppers. And now that I finally got my hands on a blender, those bananas will be put to good use.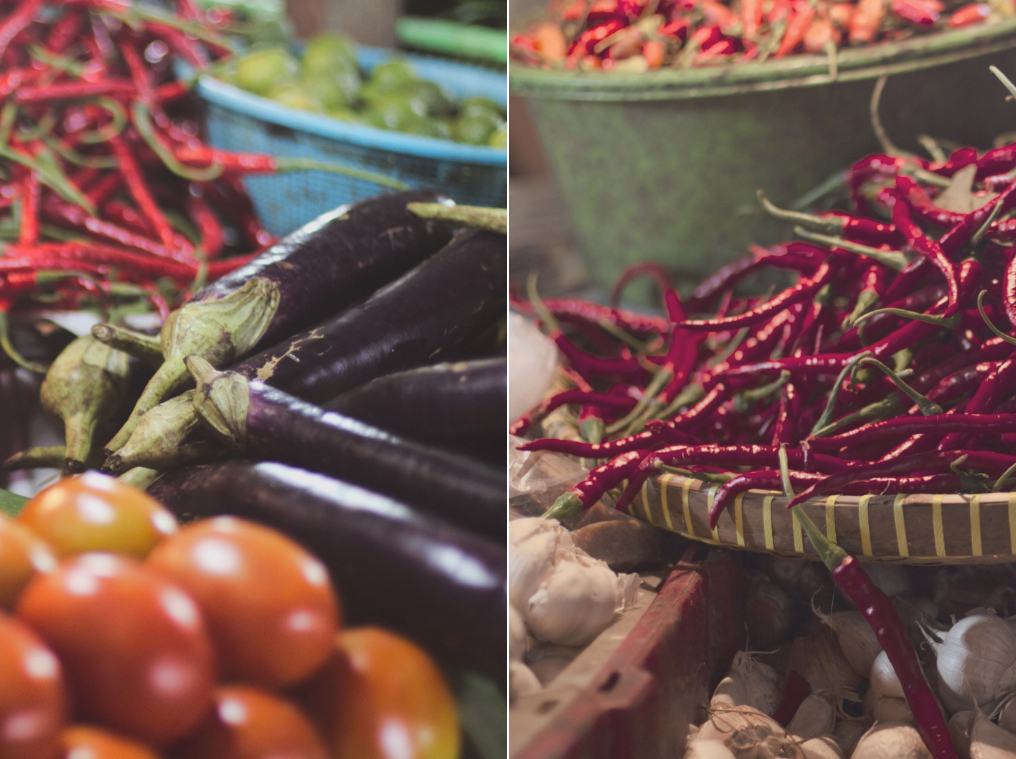 While we're on the topic of food... If you have any wholesome recipes to recommend, please share! It's true -- "Variety is the very spice of life."
And by variety, I mean something other than rice.
D